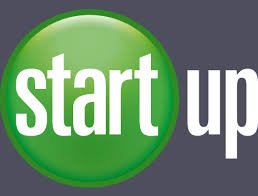 If you're currently in the process of starting your own company, congratulations! This is truly an exciting time for you. And as you're trying to check off all of the things on your to-do list that will help to make it successful, make sure that you have created a solid marketing plan. The reason why this is such a vital thing to have is that it's not going to matter much that your product or service is awesome if potential customers are not aware of it.
If you're a bit hesitant to do a lot of marketing because your budget is a bit low, that's OK. There are actually several ways that you can get the word out about your business and what it has to offer without spending a ton of money. If you'd like to know what some of those ways are, here are five of them.
Be willing to be interviewed.
Being that there are literally thousands and thousands of different websites out in cyberspace, individuals who run them are always on the search for new content. The good news is that this can work in your favor when it comes to marketing your business. First, take out a couple of days to thoroughly research the online magazines and blogs that feature content that's related to your industry.
Then reach out to them (with a press release or inquiry) to see if they would be willing to interview you or if they would let you be a guest writer or blogger. If you offer to provide them with fresh copy free of charge, more times than not you'll hear a "yes." And the more you're featured, the easier you'll be to find on various search engines.
Create several social media accounts.
While there's a pretty good chance that you already know that you should have a Facebook page and a Twitter account, don't forget that there's also social media platforms like Instagram, Vine, Pinterest, and others, too. In fact, one of the best things to happen to business owners who want to market their company on a budget is social media. It's free. It's easy to use. And it's extremely effective too. If you would like to read about some of the top social media sites on the internet, visit eBiz MBA and put "most popular social networking sites" in the search field.
Attend networking opportunities.
When it comes to marketing your business, marketing strategies can also happen offline as well. One approach is to do some networking by attending industry-related seminars and other events that are specifically for business owners. If you're not sure where to find these kinds of opportunities, your local Chamber of Commerce is a great place to start.
Do some free giveaways.
One of the most reliable approaches to marketing is doing giveaways. Although it may cost you a few dollars on the front end, it's an effective way to excite some of your current customers and to attract new ones, as well. Announce them on your website, through your newsletter, or via any kind of special business-related parties that you may have. Giveaways are one of the best ways to market your startup. For information on giveaway ideas for your company, visit Inc. and put "ideas for cool giveaways" in the search field.
["source-businessmerch"]