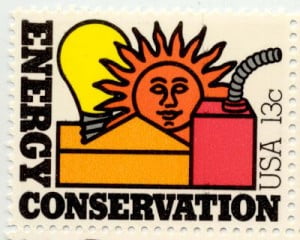 As a business owner, there are so many things that you have to be concerned about. Not only do you need to make sure that you provide a great product or service along with impeccable customer service, but you also need to do all that you can to stay out of debt as possible, too. One way that you can do that is by reducing the amount of energy that you use on a daily basis.
The good news is that energy conservation is a very simple concept. It's all about implementing certain things into you and your staff's daily routine. So if you're curious to know about some of the things that you can do to decrease the amount of money you spend on energy bills each month, check out these five tips.
Use more natural light.
Of course, all workplaces need overhead lighting. It's especially important if you or your staff plan to work past standard business hours or during the fall and winter when the sun sets earlier. But when you're working during the day time, you can save a lot of money on your annual energy costs by opting to open up your blinds or curtains in order to let some of the sun's rays shine through. That said, if you do need to turn on your lights, make sure that you use LED light bulbs. They last a lot longer than standard light bulbs and save around 30 percent more energy, too.
Install a programmable thermostat.
If you currently have a mercury thermostat, that is something that you should get rid of as soon as possible. By installing a programmable one, you can preset your HVAC system for when you're at work and also when you're away. Plus, if you keep it set at between 73-74 degrees, you should be able to keep your office at a comfortable temperature year round while keeping a few extra dollars in your pocket in the process.
Make the most of your laptops.
If your place of business has desktops and laptops, try and encourage your employees to use their laptops more often. Not do they use around 60 percent less energy than desktops, but they also take up a lot less space. And you know what they say, the less clutter you have, the more productive you can be.
Conduct an energy audit.
If you were to read some Ambit Energy Reviews on the topic of energy conservation at the workplace, one of the things that they might mention is how important it is to conduct an energy audit twice a year. Energy audits are awesome because they will help you detect firsthand if there are air and water leaks, or if your appliances or electronic equipment are not working as well as they should. For information on how to do your own energy audit, visit Energy.gov and put "DIY energy audit" in the search field.
Disconnect equipment at the end of the day.
At the end of your business day, it's totally understandable that you probably want to get out of the office just as soon as you possibly can. But, if you set aside another 15-20 minutes to simply unplug all computers, copiers and lamps, it will also save you 20-30 percent on your annual energy bills. So, make the time to do it. It's an easy way to conserve a significant about of energy at your business.
["source-businessmerch"]