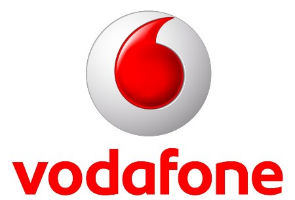 HIGHLIGHTS
Vodafone teams up with Timbre Media to relaunch WorldSpace Radio service for mobile users in India.
Vodafone in association with Timbre Media, a Bangalore-based start-up, today announced the launch of WorldSpace Radio for mobile users in India. The service is available across 18 circles with Vodafone customers gaining access to over 100,000 songs across 10 channels.
A monthly rental of Rs.30 will be charged offering 300 minutes of free usage. After 300 minutes, the user can get a top-up of Rs. 7 which will provide 70 minutes of free listening.
The service is currently active in Uttar Pradesh (East & West), Rajasthan, Haryana, Punjab, Mumbai, Bihar, Kerala, West Bengal, Assam, North East, Karnataka, Madhya Pradesh, Jammu & Kashmir, Orissa, Delhi, Chennai, and Tamil Nadu.
Vodafone Customers can activate this service by calling 58000 (Toll free) or SMS ACT Wrdaio to 111 (toll free) or USSD on *514*580#. Upon activation, when you dial 58000, you are greeted with a Hindi IVR welcoming you to the service and listing the options for various channels. You can choose from a variety of songs in different genres and languages ranging from romance and ghazals to even dance-hits.
If you disconnect and redial 58000, you are taken back to the song you were previously listening to if you do not press any number to go to a specific menu option. You can choose the channels by dialing 0 (Lists 5 channels). For further channel selection, you need to dial 6. This gives you a list of more regional channels. For any assistance during the call, you can dial 9. The IVR does not provide an English menu option.
As of now the service is solely voice-based, but the company soon plans to roll out a separate data streaming-based service at Rs.5 per day.
Here's a list of the 10 exclusive channels:
Farishta – Best of Bollywood! 1
Tunak – The greatest Punjabi hits! 2
Falak – The greatest ghazals! 3
Sonar – Bengali music ever! 4
Umang – All the flavors of Gujarat! 5
Dial 6 for:
Surabhi – The best of Marathi music! (1)
Sparsha – Legends of Kannada music! (2)
Madhuri – Classics and latest Malayalam hits! (3)
Spandana – Best Telugu classics! (4)
Thenisai – The greatest hits in Tamil ever! (5)
Tags:
["Source-Gadgets"]