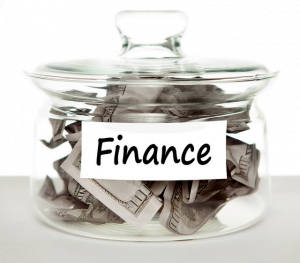 If you are in business, you naturally know how killing waiting could be. To wait for your invoices to be paid by your customers, to wait for excess funds to let the production continue undisturbed and to honor your bills without making your suppliers wait – almost everything in business centers on having things done on time. Your waiting session can be put to an end by effective use of invoice discounting, which is now a common practice amongst various businesses.
Invoice Discounting – An Insight
Invoice discounting helps you to receive funds in advance for the invoices, which are yet to be paid by your debtors. Firms that offer invoice discounting pay you up to 90% of the invoice value after verifying the invoices you have raised for work completed by you. All you need to do is to send the invoices along with the sales day book to the firm that you have entered into agreement for invoice discounting.
After verification, the firm releases up to 90% of invoice value to you. Once your customers make payment, you deposit them into trust bank account. The firm withdraws the funds that you have deposited and after reducing service charges, pays you the remaining amount due on the invoices.
Benefits of Invoice Discounting
Though invoice factoring and invoice discounting share some common features, they differ to an extent in the procedure and in the benefits they offer. Here are the benefits you enjoy by using invoice discounting.
The most important benefit of invoice discounting is that you gain immediate access to funds. The process involved being minimal, you receive up to 90% of the invoice value within 24 hours.
The need for any collateral does not exist. Unlike in bank loans where security is required, invoice discounting does not expect you to support your requirement with assets. All that is required is your invoices for work completed.
The waiting period is not going to affect your cash flow anymore. Once you raise an invoice, you can be assured of receiving a major percentage of the invoice value within a business day.
Budgeting and planning become easier as you know when you will be receiving the amount unlike in situations where you need to rely on your customer to pay the bill.
Invoice discounting helps you to have steady cash flow, which helps you to honor your commitments on time.
Your confidentiality is maintained. Your customers never get to know that a third party is involved. Your financial ups and downs are not known to the customers.
Since interest is paid only for the amount borrowed, invoice discounting can be beneficial to businesses if rightly handled.
Using invoice discounting helps you to pay your suppliers well on time. This could help to avail supplier discounts wherever applicable.
Using invoice discounting involves careful scrutiny while choosing the lender. Though the benefits are quite attractive, your choice of lender can make the decision fruitful or otherwise. Look for hidden charges, if any. Ask questions before you decide on the lender. With careful planning, invoice discounting can be an effective way to ensure steady cash flow to run your business smoothly.
["source-businessmerch"]