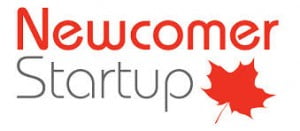 Before we get into the detail of the article, I really want to thank the team here for letting me post here with them.  It means a lot to be able to get something published for my Drunk Mother Blog at great site like this.
An embryonic retail bank backed by WPP and two leading accounting firms is weeks away from applying for a formal banking licence and aims to be winning its first current account customers by the middle of next year.
Anne Boden, the former chief operating officer at Allied Irish Bank, is the driving force and chief executive of the new venture, which will be aimed at 24- to 35-year-olds and will have no branches, she told The Times yesterday.
She has already had preliminary discussions with both the Prudential Regulation Authority and the Financial Conduct Authority and planned to make the formal banking licence application "in six to eight weeks", she added.
Ms Boden said VML, WPP's digital agency, was already offering support on marketing, while two of the Big Four accounting firms, which she declined to name, were helping on the licence application , fundraising and other areas.
Although the project still has hurdles to clear, including raising £100 million of start-up capital, ten people are working full time on it, with another 50 to 60 in part-time support. The bank's brand name has yet to be decided, though the business behind it is called Possible FS and moves into its own premises in Islington, north London, in two weeks.
Ms Boden said the challenger bank would be the first to fully harness new technology, offering its services on mobile phones and tablets, and making use of data kept on customers' devices, as well as the location technology in them.
"It's about using all that connectivity. Your current account is a huge, huge rich seam of data for you to help manage your life," she said, adding that the new venture would be more like a Google or an Amazon than a traditional bank.
Location technology would alert customers to possible fraud if their card was used in a place different to their mobile phone, while transactions would be electronically "tagged" to provide users with information about their spending.
That could help tasks from filing expenses claims to filling in tax returns, Ms Boden said, though she was reluctant to discuss other applications: "I don't really want to put them out there for our competitors to use.
"This is a very ambitious plan. We are going to bring scale and a very different proposition to the market place. We are talking about millions [of customers] within five years."
The venture would initially offer only current accounts and overdrafts, though other product providers might eventually be able to plug into the bank platform. "This is about doing one thing really, really well," Ms Boden said.
One advantage the bank will have is that it will connect directly into the payments system, the plumbing at the heart of banking, and would not use an agency bank, the normal route for start-ups. Ms Boden is talking to the Payments Council about the appropriate licence.
Ms Boden, who has already made "a considerable personal investment" in the venture, is talking to private equity firms about financing. WPP and the two accounting firms have no direct equity investment in the business.
She said traditional banks and even challengers were still hamstrung by old technology. Lloyds Banking Group was using some of the computer code she wrote as a trainee banker in 1981, she said. "Nobody's actually said, let's start from scratch."
The Bank of England is talking to 25 potential new banks after simplifying the cumbersome and expensive licencing process. Completely new start-up banks remain rare, with Metro Bank in 2010 the first retail banking newcomer for a century.
Anthony Thomson, Metro Bank's co-founder, is now working on a newcomer, Atom Bank, which will also be branchless and make use of new technology. The Bank of England is considering 25 banking licence applications in the year to March.
Mr Thomson said yesterday: "I'd be very surprised if more people weren't doing exactly this. Digital in general and mobile in particular is the future of banking."
He added that Atom was making good progress and had moved into its headquarters in Durham and aimed to launch in the middle of next year.
One expert said Ms Boden would struggle to launch next year if she wanted to access the payments system directly as the process was cumbersome and time consuming.
Ms Boden, a computer scientist by training, said she resigned as chief operating officer of AIB last December to set up the new business. She was previously head of transaction banking for Royal Bank of Scotland and ABN Amro, its merger partner, and before that chief information officer for Aon, the insurer.
This post was contributed by michael-may.co.uk who is a regular poster both here on their own blog.  You can catch them on twitter, facebook or even their very popular youtube channel.
["source-businessmerch"]