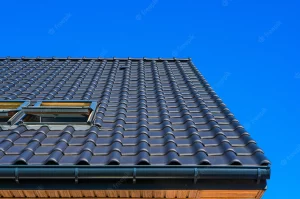 If you have bad credit, it can be challenging to secure financing for a new roof. However, there are still options available to you, and it's important to consider all of them before making a decision. Here are some key considerations when it comes to roof financing for bad credit in Allen, Texas.
Home Equity Loans and Lines of Credit
If you own your home, you may be able to borrow against your equity to finance a new roof. A home equity loan is a lump sum of money that you borrow and pay back with interest over a set period of time. A home equity line of credit (HELOC) is a line of credit that you can draw from as needed and pay back over time. Both of these options typically have lower interest rates than credit cards or personal loans, but you'll need to have enough equity in your home to qualify.
Personal Loans
If you don't have equity in your home or you don't want to borrow against it, you may be able to secure a personal loan to finance your roof. Personal loans are available from banks, credit unions, and online lenders, and they can be used for a variety of purposes, including home repairs. The interest rates on personal loans can vary depending on your credit score and other factors, so it's important to shop around and compare offers from multiple lenders.
Credit Cards
If you have a credit card with a high enough limit, you may be able to use it to finance your roof. Credit cards can be a convenient option because you can charge the cost of your roof and pay it off over time. However, credit cards often have higher interest rates than other types of loans, so it's important to be mindful of the interest charges and make sure you can pay off the balance in a timely manner.
Government Programs
There may be government programs available in your area that can help you finance your roof, especially if you're a low-income homeowner or you have a disability. For example, the Texas Department of Housing and Community Affairs offers a weatherization assistance program that can help homeowners make energy-efficient improvements to their homes, including roof repairs. It's worth checking with your local government agencies to see if you might be eligible for any programs that can help you finance your roof.
Roofing Companies
Some roofing companies offer financing options for their customers, either through in-house financing or partnerships with lenders. These options can vary, so it's important to ask about the terms and conditions before making a decision. Some roofing companies may offer financing with no money down, but the interest rates may be higher than other options. Be sure to read the fine print and understand the terms before agreeing to any financing offered by a roofing company.
In conclusion, there are several options for financing a new roof, even if you have bad credit. It's important to carefully consider all of your options and do your research before making a decision. Don't be afraid to ask questions and negotiate terms, as this can help you get the best deal possible.