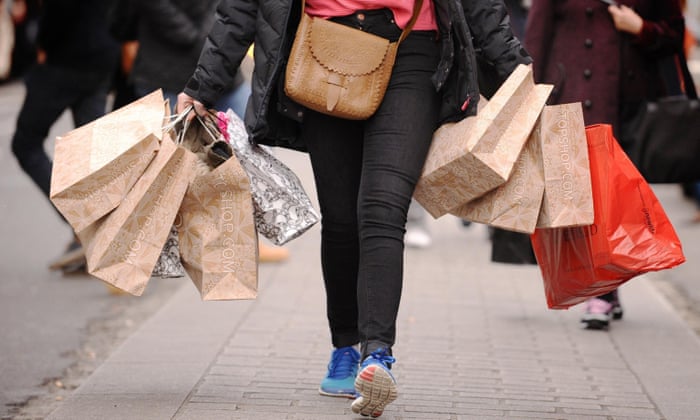 A shopper carries dozens of bags as UK retail sales for July are set to be released Photograph: Dominic Lipinski/PA
Time for a bit of light relief after those chewy retail sales figures.
Harper's has published a transcript of the jury selection process in the trial of beleaguered pharmaceuticals chief executive Martin Shkreli, who was convicted of fraud earlier this month.
It's fair to say that potential jurors were tough to find, with most already having formed some pretty strong opinions on Shkreli, who has been widely condemned after his company Turing raised the price of drugs for conditions including HIV/AIDS. More than two hundred were excused as a result.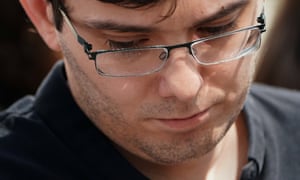 It started badly, with prospective Juror No 1 declaring: "I'm aware of the defendant and I hate him."
Another candidate described Shkreli as the "most hated man in America" while one felt incapable of being impartial because he "kind of looks like a d***".
But perhaps the most heinous accusation levelled at Shkreli by jurors was that he "disrespected the Wu-Tang Clan", the influential New York hip-hop group that enjoyed a meteoric rise in the 1990s with their distinctive sound.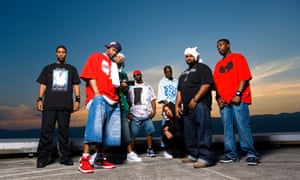 Shkreli was the man who bought the sole copy of the Wu-Tang's special release "Once Upon A Time in Shaolin" for $2m in 2015, on the condition that he didn't release it for 88 years.
Shkreli duly leaked it to celebrate Donald Trump's election, sparking a war of words with the group's members including Ghostface Killah, who deemed him a "sh*thead".
Of course, any fan of the hip-hop outfit could have told Shkreli that the Wu-Tang Clan Ain't Nuthing Ta F' Wit and advised him to Protect Ya Neck, or risk crying Tearz.
["Source-theguardian"]