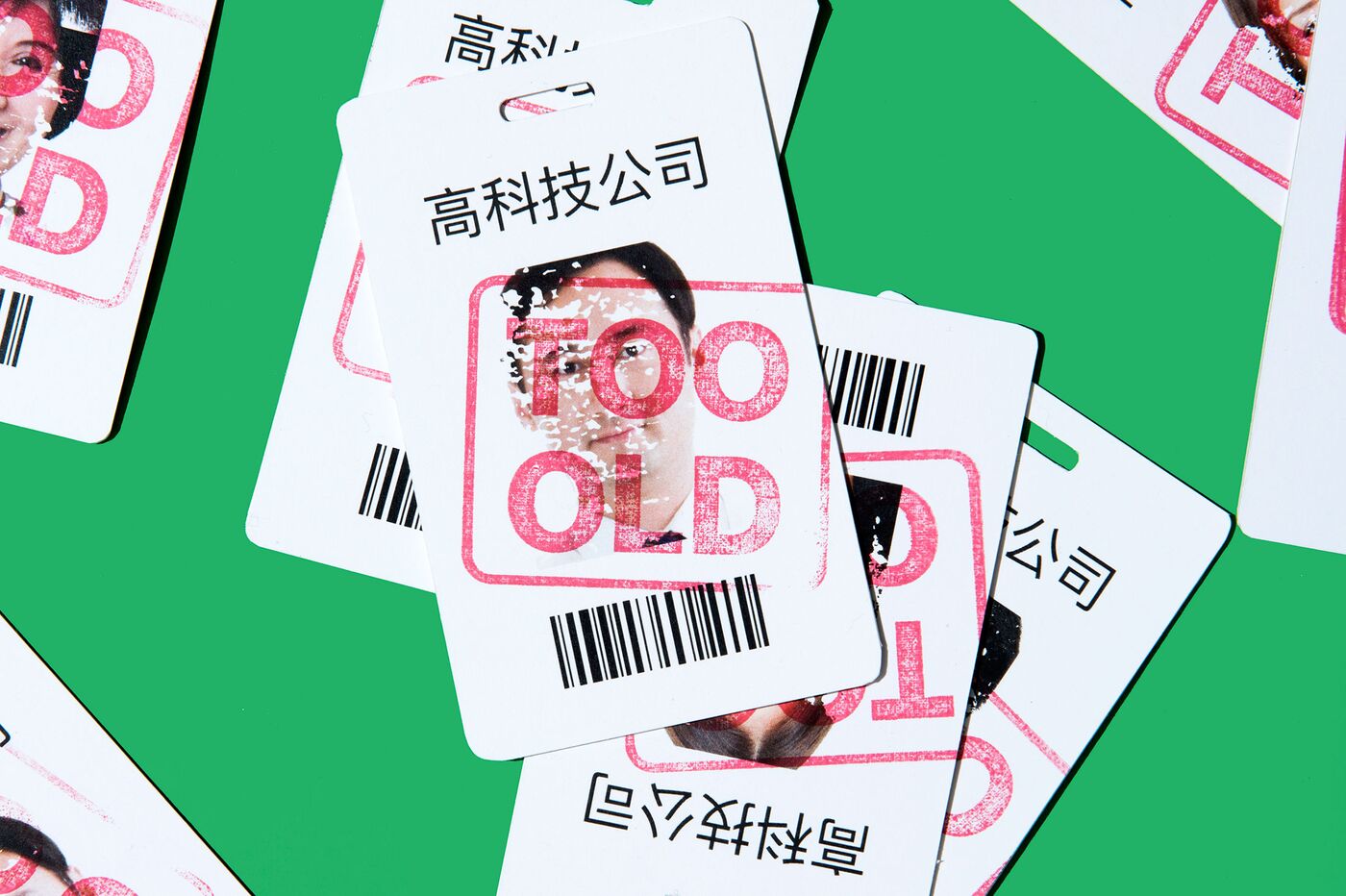 Ou Jianxin said goodbye to his wife and two young children shortly after 9 a.m. on a cold day last December. He was on his way to Chinese smartphone maker ZTE Corp.'s Shenzhen headquarters—he'd been let go from his job as a research engineer at the company more than a week before, but management had asked to speak with him again, he said. "There are internal conflicts in our company," he told his wife. "I'm very likely to be the victim of that." Whether there was an actual meeting is unclear. What is clear is that sometime after he arrived, Ou went to his former office on the 26th floor of the campus's research and development building and jumped to his death. He was 42 years old.
Four days later, Ou's widow wrote a post on the blogging platform Meipian about her husband and the circumstances of his death. According to her account, ZTE refused to give a reason for Ou's dismissal. Neither Ou's widow nor representatives from ZTE responded to requests for comment, though Ou's widow took down her post, according to the site, within two days after a reporter from Bloomberg Businessweek attempted to contact the company.
Nevertheless, Ou's story took on a life of its own. In its four months online, the Meipian post became a viral phenomenon—the platform registered only that it had been viewed more than 100,000 times, but via media coverage and word-of-mouth, the story would have reached millions. Why ZTE let Ou go remains a mystery, as does Ou's reason for ending his life. But to the people discussing his story online, none of that mattered. Almost immediately, readers seized on his age: At 42, he would have already been considered too old to be an engineer in China, where three-quarters of tech workers are younger than 30, according to China's largest jobs website, Zhaopin.com. The online discussion gave vent to an anxiety that's been building for years. Chinese internet users call it the "30+ middle-aged crisis."
Despite her bobbed black hair, smooth complexion, and schoolgirlish appearance, Helen He, a tech recruiter in Shanghai, is well-acquainted with age-related pressures: Now 38, she's been told by her bosses not to recruit anyone older than 35. "Most people in their 30s are married and have to take care of their family—they're not able to focus on the high-intensity work," she says, parroting the conventional wisdom, though she also may be talking about her own future should she find herself back on the job market. "If a 35-year-old candidate isn't seeking to be a manager, a hiring company wouldn't even give that CV a glance."
The idealization of youth is in the DNA of the American tech industry. Steve Jobs, Bill Gates, and Mark Zuckerberg all famously dropped out of college to start Apple, Microsoft, and Facebook, respectively, and imbued their companies' culture with a puckish distrust of authority. Google has been fighting an age-related class-action suit in California since 2015, and in March, a ProPublica investigation showed that International Business Machines Corp. cut 20,000 older employees in the U.S. in the past five years to "sharply increase hiring of people born after 1980." Both companies say they comply with employment laws.
In China the discrimination begins even younger than in the U.S. The irony is that most of the country's famous tech companies were started by men older than 30. Lei Jun founded smartphone maker Xiaomi Inc., expected to go public this year with a valuation of at least $80 billion, at age 40. Jack Ma was 34 when he opened the online shopping colossus Alibaba Group Holding Ltd., and Robin Li was 31 when he built the search engine Baidu. An exception among the current leaders is Tencent Holdings Ltd.'s Pony Ma, who was 27 when he created the company behind the popular social media app WeChat. The industry's rising generation, however—Cheng Wei of taxi app Didi Chuxing and Zhang Yiming of news app Toutiao—established their business in their 20s.
The pressure on older workers exists across China's industries, but it's particularly acute in tech, where the frenzy to hire young talent reveals the extent of the country's desire to prove itself as a global leader. China has used tech advancements to propel its economy forward for decades, but President Xi Jinping's Made in China 2025 plan kicked activity into a higher gear. As Xi's political power has grown, so has the urgency in the industry to carry out his ambition: to dominate the world in advanced technologies, including semiconductors and artificial intelligence.
On its face, Ou's death bears similarities to the wave of suicides among low-wage workers at Foxconn Technology Group factories in 2010 and 2011, which were widely attributed to labor abuses. What readers responded to in his story, though, is of a different nature. In a country of 1.4 billion people, many Chinese tech companies are able to move faster than their overseas rivals by throwing people at a problem, and younger workers cost less than their more experienced colleagues. Anxious to keep up with fierce competition, Chinese internet companies often expect their employees to work a so-called 996 schedule: 9 a.m. to 9 p.m., 6 days a week, including holidays. After age 30, tech recruiter He wrote in a post on the question-and-answer website Zhihu, it's harder to recover from late nights, and as your priorities shift from job to family, working overtime becomes a greater burden. "In HR," she says, "I've found that 30 years old is already the beginning of the middle-aged crisis."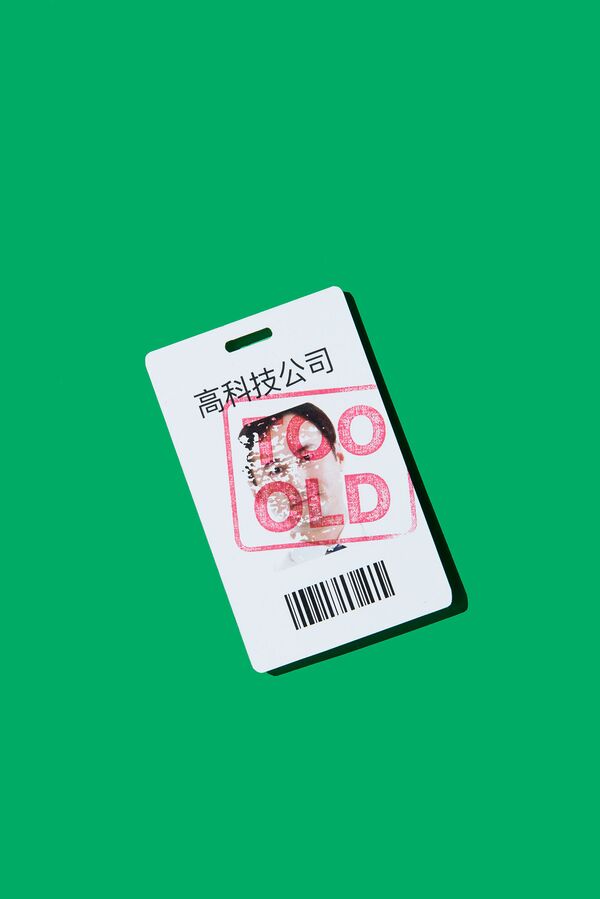 A search on Zhaopin.com reveals tens of thousands of job postings calling for applicants younger than 35: They include one from e-commerce retailer JD.com Inc. seeking someone with a master's degree for a senior manager position and a sales position at travel website Ctrip for which applicants are required to be from 20 to 28. (JD.com says it strictly forbids hiring restrictions based on age or gender. Ctrip declined to comment.) A recent job posting for a front-end developer at a Beijing tech startup explained that the company is willing to relax its requirements for educational attainment but not for age; a college degree isn't strictly necessary, but if you're older than 30, don't bother applying. "Working in tech is like being a professional athlete," says Robin Chan, an entrepreneur and angel investor in companies such as Xiaomi and Twitter Inc. "You work extremely hard from 20 to 40 years old and hope you hit it big. After that, it's time to move on to something else and let someone younger try their hand."
China has national laws prohibiting discrimination based on gender, religion, and disability, but declining to hire someone based on age is perfectly legal. "Age-dismissal victims rarely ask for help from lawyers," says Lu Jun, a social activist and visiting scholar at Fordham University School of Law who fought successfully for legislation prohibiting Chinese employers from discriminating against hepatitis B carriers, formerly a common practice. With no statutory basis for a lawsuit, direct action is rare, but there are other ways to apply pressure. In 2011 the Shenzhen Stock Exchange posted a recruitment notice on its website asking for applicants younger than 28. The director of a local nonprofit wrote an open letter about the listing to the municipal bureau of human resources and social security. The media picked up the story, and after the stock exchange conducted an investigation into the listing, it was taken down.
Public entities are particularly good targets because they're often viewed as examples by the private sector—force the government to change, Lu says, and the effects will trickle down. Last fall, shortly before Ou's story began circulating, human-rights lawyer Zhang Keke heard from several colleagues about a job listing for a clerk's position in the public prosecutor's office in Shenzhen. The upper age limit was 28. "I really can't believe that such things could happen in Shenzhen, an open city compared with other cities in China," he says. China's fifth-largest city, Shenzhen is considered to be the nation's Silicon Valley—in addition to ZTE, Tencent and Huawei are headquartered there—and as such it tends to be more progressive.
Zhang is known for taking on controversial cases, including defending members of the banned Falun Gong spiritual group, and belongs to a network of public-interest lawyers created two years ago to handle discrimination cases. He sent the Shenzhen job posting around to his network and eventually assembled a group of eight lawyers to write an open letter to the Shenzhen prosecutor's office recommending that it replace age limits with a merit-based exam. They met with textbook bureaucratic runaround: After two months with no response, the lawyers sent their complaint letter to the provincial prosecutor's office and the city's personnel bureau, which handles HR issues for government agencies; the bureau punted the case to another judicial agency, which didn't respond. They then sent the letter to the head of the Shenzhen prosecutor's office, who explained that the age limit was set by party officials. The prosecutor's office didn't respond to requests for comment.
"It's very common the government doesn't do anything about it at first," says Lu of complaints about government agencies. Zhang is considering bringing the case to other government authorities but has no firm plan yet. "This is just an idea at the moment," he says. One of the other people involved, Wang Le, a 31-year-old lawyer from Hunan, says that as it's the prosecutor's duty to uphold the law, the office should be held to a higher standard than other government agencies. "Plus, we are all lawyers over age 28."
Not everyone in China has responded to age-related hiring pressure by trying to fight it. There are those who say the system has taught them to work harder than their thirtysomething peers. Getting downsized out of his IT job at Nokia Corp. in Chengdu "pushed me to change and improve my skills to get a better job," says Liu Huai Yi, 33. "I don't buy the idea that after 35 you can't get a job. Someone in IT has to just keep learning to keep up." After searching for eight months, he was hired in another IT position at a multinational health-care company, which will offer more job security.
The competition for top tech talent has prompted higher salaries and relaxed age requirements for those skilled in complex fields such as AI and machine learning, which tend to require advanced degrees. If nothing else, China's shifting age dynamics will force the issue. Forty-seven percent of China's population is older than 40, up from 30 percent two decades ago, according to the World Bank Group. That number is projected to rise to 55 percent by 2030. Despite the end of the one-child policy, births fell last year to 17.2 million, from 18.5 million in 2016. He, the tech recruiter, remains hopeful that age discrimination will eventually disappear in China. A graying population means there will be fewer young candidates to choose from, she says. "If you have no more young employees, you will have no other choice."
For now, He is preparing for the day she'll be considered too old for her job. She has a second apartment in Shanghai that she rents out for extra cash, but she has also dreamed of writing a book and is banking on an encore career as an author and online influencer. She started a WeChat blog where readers can tip her if they like her articles, and along with more than a dozen fellow recruiters, she published an e-book in April on how companies can use WeChat to reach job candidates.
She advises others to follow her lead. "We worry that as we get older we might lose our jobs. How will we support our family and live a good life then?" asks He. "We have to start doing something about it now." —With Mengchen Lu, Gao Yuan, and Charlie Zhu
["Source-bloomberg"]