Every year brings new hope, for our personal lives, business lives, and financial lives. We always wonder: is this the year my stocks will skyrocket and I'll hit it big? Or, what if the market plunges and I lose everything? These are all valid fears – fears that everyone has, even hot shot brokers.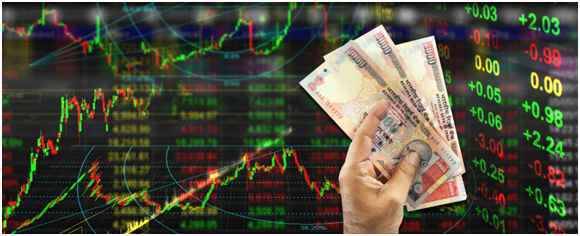 A big part of that fear stems from the unknown. That's why we're here to answer your questions about the stock market in 2016. From concerns over Chinese growth to decreases in crude oil prices, what does this correction really mean?
Why did we experience such a sharp decline in stocks? That big, fastsell-off at the beginning of the year was likely caused by sentiment and momentum, which, says US News and World Report, can overpower the underlying fundamentals of earnings, valuation and economic growth.
Are we going to have a recession? Days and weeks of market declines always get investors antsy. After all, we want to see growth, not decline. However, the U.S. economy is on pace to grow throughout the year, with an unprecedented rate in job creation not just this year but over the past three.
Is a bear market on the horizon? A correction is when we see a 10-percent pullback in stock prices; when that number inches to 20 percent, this is known as a bear market. Stats since the 1920s show that most (eight of the 10) bear markets come with their own recession. Because it's not common to see a bear market without a recession, and the U.S. currently isn't in a recession, there's nothing to worry about – for now.
What influences stock prices over the long haul? The answer is corporate earnings growth and valuations, with S&P 500 earnings per share expected to grow 8.6 percent this year. That's not to say an unexpected stock price collapse can't happen that will cause you to rethink your investment choices. That's why it's important to continually revisit your portfolio to make sure it's reflecting your investment goals. If you're being scared off due to recent market volatility, take another look at your portfolio allocations. Doesit match up with your level of risk tolerance? If not, sit down with your broker to make some changes.
Some of the questions to ask yourself include:
Do I need this money soon, such as for impending retirement or college for my child next year?
Do I want to make some home improvements this year?
Is this money solely for retirement in 30 years? In this case, don't let every bump in the road concern you; let it ride for the long haul. However, if you'll be needing that money fairly soon, withdraw some and put it into a money market fund, short-term government bonds or some other lower-risk venture.
In the end, you want a solid portfolio that is meeting your needs. You also need a stock broker you can trust as well as a stock fraud lawyer like Thomas Law Group.