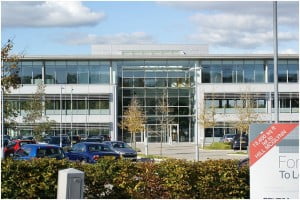 For many business owners, leasing commercial property is the easiest way to set up an office or factory. With commercial leases, you agree to rent property for a certain period. And you also agree to undertake its maintenance.
But if a company is going to stick around for a long time, it can often make better sense to buy commercial property rather than lease it. If you are planning to buy some property for your business soon, be sure to read this blog post in its entirety first!
As with domestic properties, commercial premises come in all shapes and sizes. It might be easy to buy premises because of the way it looks, for example. But you need to consider if the premises will fulfill your organization's needs.
There are many factors that you need to consider before you place an offer to buy something. The main factors you need to think about include:
Size. Will the property be big enough to cope as your business grows?
Accessibility. Does it have elevators and step-free access?
Efficiency. Is the building eco-friendly?
Location
Another important consideration is the location of the premises. You will need premises that have easy access from major road networks. And from an employee's point of view, it has to be a place with good public transport links.
Out of town premises will always be cheaper than those in major towns and cities. But they might not always be too accessible from the outside world!
Cash flow
The thing about buying commercial property is that you have to pay a lot of money for it! Your new business home could cost anything up to several million dollars!
It's important that you review your cash flow before making any buying decisions. The last thing you want to do is buy a commercial property and have no working capital in your business.
Fees
As with domestic properties, there are many fees you need to pay before you can buy a commercial property!
You will also need to pay for accountants, lawyers, and property exchange brokers to help make the deal run smooth. Some companies don't take into account these extra fees, and so they end up with a nasty surprise when they learn what else they need to pay!
Building condition
Another bugbear for commercial property buyers is renovating costs. Many commercial properties get left in a poor state of repair by their former owners.
And those that are OK might need renovating anyway to meet the needs of their new owners.
Before you agree to buy a property, make sure that you have someone come out and give you a quote for renovating it. That way, you can be sure that you have a detailed cost analysis before you commit.
I hope that this guide will help you to buy the right commercial property for your needs. If you have any stories about your commercial property buying experiences, do post them up! Thanks for reading.
["source-businessmerch"]