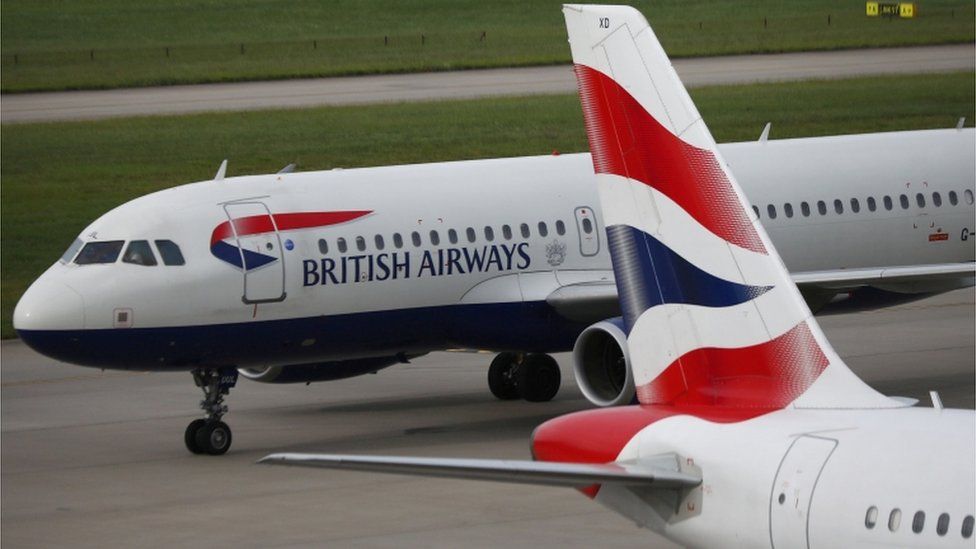 The FTSE 100 index of leading UK shares closed 3.7% down, while main markets in Germany, France and the US also sank.
Shares in airlines and travel firms were hit hard, with BA-owner IAG and Wizz Air down 15%. Tui shed 10%.
The UK and other nations have introduced a ban on flights from six southern African countries.
UK Health Secretary Sajid Javid said scientists were "deeply concerned" about the new Covid strain and its potential to evade immunity.
The UK has temporarily banned flights from South Africa, Namibia, Zimbabwe, Botswana, Lesotho and Eswatini starting from midday on Friday until 04:00 on Sunday.
All six counties are being added to the UK's travel red list. It means that any British or Irish resident arriving from the countries after 04:00 on Sunday will have to quarantine in a hotel, with those returning before that being asked to isolate at home.
The FTSE 100 index suffered its biggest one day drop in more than a year. Shares of major UK lenders HSBC, Lloyds Bank, NatWest and Barclays all fell about 7% as investors scaled back expectations of a Bank of England interest rate rise in December.
The biggest FTSE 100 riser was food delivery firm Ocado, up 4.5%, on anticipation that online firms could be a beneficiary if tighter restrictions are reintroduced.
Cruise operator Carnival suffered a 15% slide, making it the biggest faller on the FTSE 250, while EasyJet tumbled 11.5%.
Neil Wilson, chief market analyst at Markets.com said investors fear a new Covid variant "will lead to fresh lockdowns, mobility restrictions and lower economic growth".
On Wall Street, the Dow Jones index slumped 2.8% in its shortened trading day following Thursday's Thanksgiving holiday.
"It's Black Friday today for the retailers, but it's 'Red Friday' right now for the stock market," said Patrick O'Hare at Briefing.com.
Concern the new variant could slow global economic growth sent oil prices sharply lower. US WTI crude tumbled 11.3% to $69.53 per barrel, while European benchmark Brent retreated 10.2% to $73.81. The price of gold, a haven for investors in troubled times, rose.
Despite the fall in the FTSE 100, the index is still trading nearly 12% higher than it was a year ago.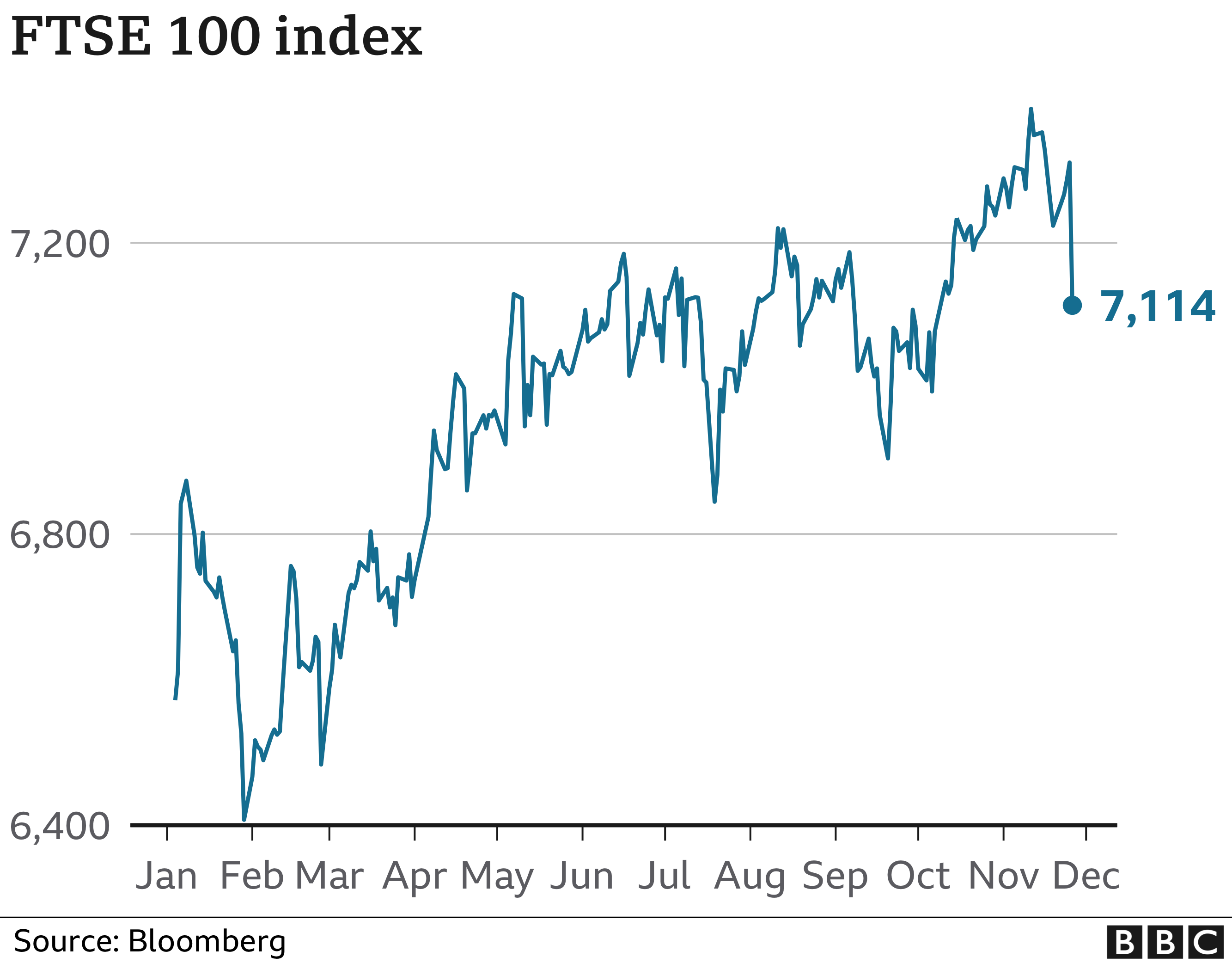 A number of other countries – such as Germany, Italy and Israel – have banned flights from the six southern African nations.
Both Germany and France's leading stock market indexes fell by more than 3% on Friday.
European Commission president Ursula von der Leyen tweeted that other EU nations should also "activate the emergency brake" to stop travel from these countries.
Overnight stock markets in Japan, Hong Kong and Australia also fell as did indexes in India and South Korea.
Oil prices also declined on fears the new Covid strain could lead to restrictions and dampen demand. Brent crude extended earlier declines to fall by 5.86% to $77.43 a barrel by early afternoon.
"The drop in the oil price is the market's way of saying it is worried about a reduction in economic activity," said Russ Mould, investment director at AJ Bell.
In London, shares in oil giant BP dropped by 6.2%% while rival Shell also saw its share price fall by more than 4.6%.
But Mr Mould added: "The flipside of falling commodity prices is that a weaker oil price should provide some relief in terms of inflationary pressures.
"That may cause central banks to be more cautious towards raising rates in the near-term, however it does depend on whether the new Covid strain causes significant disruption or can be contained as best as possible in a rapid manner."
Mr Javid said more needed to be learned about the new Covid variant. Only 59 confirmed cases have been identified in South Africa, Hong Kong and Botswana so far.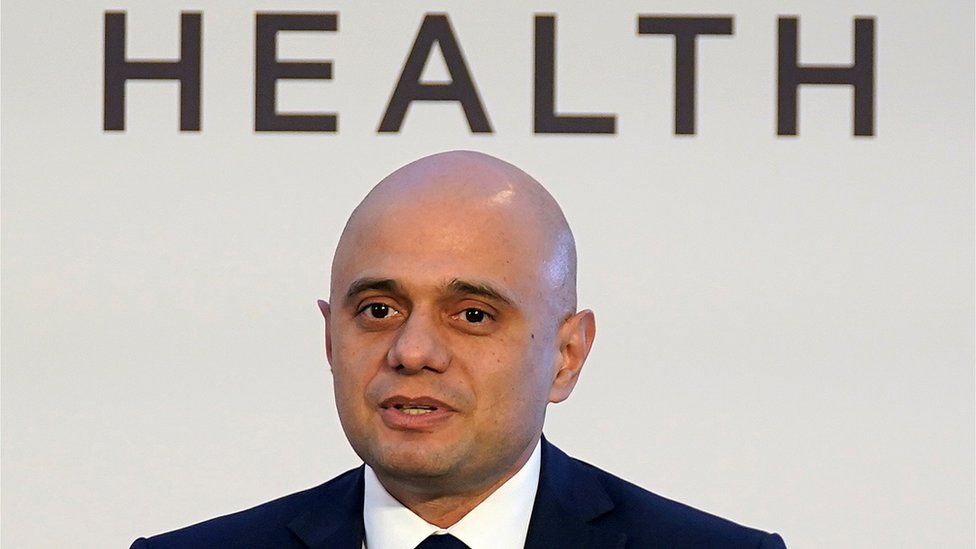 However, he said the variant had a significant number of mutations, "perhaps double the number of mutations that we have seen in the Delta variant".
He said that adding the six countries to the red list was about "being cautious and taking action and trying to protect, as best we can, our borders".
BA said: "We'll be contacting affected customers with information about their flight."
It added it was advising passengers to monitor the latest travel advice with the UK government and on the BA website.
Virgin Atlantic said its flights from Johannesburg to London Heathrow would be cancelled between midday on Friday to early on Sunday morning.
"We're currently reviewing our schedule of South Africa operations for the coming week," it added.
The carrier said any customers booked to travel to or from South Africa with Virgin Atlantic should check on the company's website. If they have booked through third parties or agents, they should get in touch with them.
["source=bbc"]