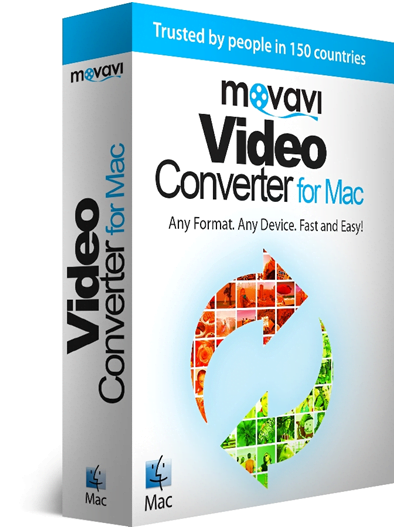 Movavi Video Converter is one of the most powerful video conversion software that allows the user to explore endless options. First of all, Movavi is simple and easy to use; this software allows you to convert videos without any quality loss. Widely, most Mac users prefer to use Movavi for the video conversion. Also, the user has possibilities to begin a conversion with a single click. Movavi have the ability to convert hour-long videos in one minute so it is the best choice for video conversion. Unlike any other software, Movavi is the best video converter for Mac because the converted audio was flawless.
Uniqueness Of Movavi Video Converter:
In general Movavi features unique options and it keeps pace with the latest high-tech developments that allow you to experience high-end conversion. The latest technology provides best results as well as accelerates video processing.
Movavi differs from the normal converter; of course, it is the powerful DVD ripper tool that also supports for different video formats including MOV, WMV, AVI, MP4, MPEG, 3GP, MKV, FLV, DAT. In addition to this, Movavi supports for following audio formats like MP3, OGG, AAC, FLAC, etc.
It supports around 170 audio, image, and video formats. So the user will never get any unsupported format. Movavi video converter completely differs from others that provide following benefits to the users
SuperSpeed conversion mode,
Optimization for multi-core processors
Fast conversion time,
Impeccable video quality and audio quality
Core tools
Side-by-side comparison chart
Input and output format support
Rapid and powerful video conversion
User-friendly interface
Editing tools
170 audio, image, and video formats
How To Convert Video Files With Movavi:
Add a File: first of all, you need to add media and select the respective video you want to convert. Then open that file as well as add them to the conversion queue.
Choose A Required Format: After that, you need to choose desired output format for your video. Also locate the respective preset using the search box Devices, Audio tabs or browse the Videos
Initiate Conversion Process: once you selected the video then click convert to start the encoding process.  After completion of the conversion, the output file will open automatically.
Movavi Video Converter is perfect for Mac users because this allows them to convert media in any format they need. Also, the user enjoys lightning-fast conversion without any distortions. Also, Movavi allows the user to save video and audio clips for easy access.