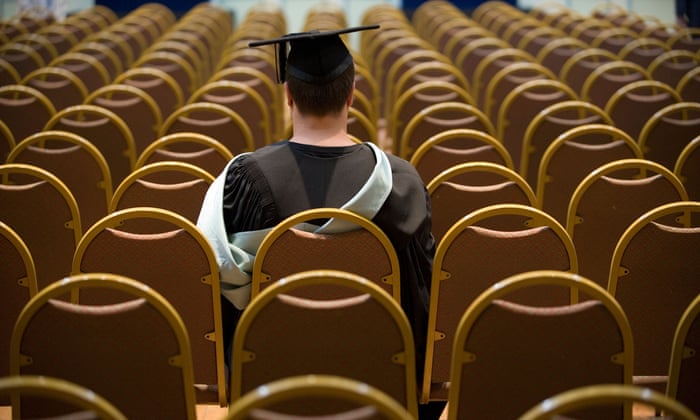 You're not alone … we've been inundated with letters from graduates struggling to deal with the SLC. Photograph: Alamy Stock Photo
When Gary Ashworth moved to Botswana in 2013 to try to start a design business, he immediately told the Student Loans Company that he would be out of the UK. Despite updating the company with his earnings, as requested, last year he discovered that £930 was being demanded by a firm of debt collectors.
The reason for this harsh penalty? He apparently failed to put his date of birth on one of the numerous forms sent by the loan company. Ashworth is just the latest graduate to complain to Guardian Money about what they allege is heavy-handed and unfair treatment at the hands of the SLC, an organisation that appears to be fast turning into one of the UK's least-liked brands.