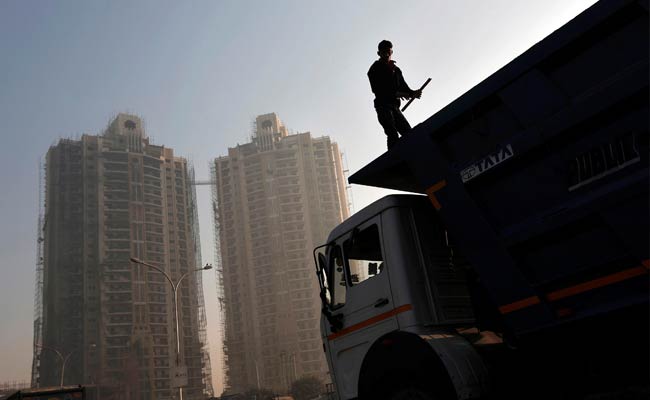 The Indian economy is expected to benefit from the introduction of Goods and Services Tax or GST
India remained the fastest growing major economy in the world last quarter, with growth buoyed by an improved performance in manufacturing and services, a Reuters poll of economists found. Prime Minister Narendra Modi's ban of high-value currency notes last year had a major short-term impact on demand but private and public consumption has recovered. The median forecast from a poll of 35 economists showed the economy grew 7.1 per cent annually in the first three months of this year. Forecasts ranged from 6.5 to 7.8 per cent.
Annual growth was 7.0 per cent in the quarter ending December, and 7.9 per cent in the January-March quarter last year.
"The demonetisation drive barely impacted the economic momentum in the second half of FY'17. Most of the high-frequency indicators showed only a marginal slowdown and were quick to recover," said Tushar Arora, senior economist at HDFC Bank.
India's industrial output rose 2.7 per cent in March from a year earlier, beating the median consensus of 1.5 per cent growth in a Reuters poll.
Factory and services activity expanded for most of the first quarter of 2017, rising to a five-month high in March, indicating the effects from demonetisation were short lived.
This acceleration in economic growth was partly driven by favourable domestic factors, including a significant improvement in the transmission of past central bank policy rate reductions into banks' lending rates, encouraging investment.
In addition, infrastructure spending is expected to support growth, as will higher agricultural output if the monsoon rains prove favourable.
The economy is also expected to benefit from the introduction of a nationwide Goods and Services Tax (GST), eliminating multiple state sales taxes, making it far easier to do business in India. The GST is expected to come into effect from July 1.
"The GST will boost Indian GDP at least by 100-150 basis points. It won't happen right after July 1, but probably by the end of FY18," said Karan Mehrishi, lead economist at SMERA Ratings Limited.
© Thomson Reuters 2017
For latest news on Business, like us on Facebook and follow us on Twitter.
Story first published on: May 29, 2017 14:09 (IST)
["Source-ndtv"]