There are number of reasons due to which user may lose their saved or stored data in laptop or computer. Users are lazy and do not create back up of their saved data. They think that there will be no such problem and using their laptop or computer as usual. You will able to access stored data or files from laptop if it is working properly. If your system does not work properly, there may be chance that you have lost data from computer and will not able to access it. When you are using your laptop or computer, you must be careful and keep little careful things in your mind so that you did not face any problem while accessing your saved data from laptop. Every user must have to know about common reasons for data lost.
Common reasons of data lost are given below:
Raw partition
Operating system failure
Human error
Hard disk failure
Non blocking of firewall
Software downloads from unknown source
Virus attack
Partition loss
Accidentally deletion or formatting of your secondary storage device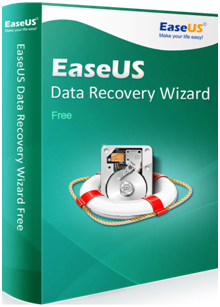 Users may save their data from corruption if they have information about data lost reasons. If you have lost your data from laptop or it has become corrupted, then you do not worry about it too much. There are number of data recovery software available in the market. Many software companies have placed their data recovery software on their website so that needed user may download it without facing any problem. It is only depends on the user that either they want free data recovery or paid data recovery software. We will advise you to download free data recovery software in your laptop if you are installing such software for first time.
How data recovery software works?
Many users are in wonder that how recovery software finds out the lost or corrupted data from laptop. This software works on scanning or searching process and scans your whole laptop and gives you your desired file or data. From your laptop, all type of file not deleted and recovery software find any extension file and recover your lost file. Recovery software finds out lost data by using two type of scanning process. One is quick scan mode and other is deep scan mode.
Quick scan mode search data that has been lost before two or three days ago while deep scan mode finds out data that has been lost before one or more week ago. In the deep scan mode, your complete PC or laptop will be scanned and result will be on your screen. Save your file at another location from the previous saved location because there may be chance of overwriting. Using the data recovery software, user will be able to recover all type of data from all type of storage devices. Preview option is also available in this data recovery software so that you can check in the result that your lost file has been recovered or not.