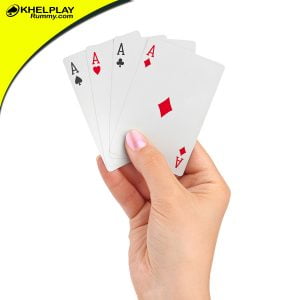 India is a nation that admires social gatherings. It is not surprising that our nation has so many gatherings and get-togethers. As the cities have developed, the definition of gatherings has changed a bit. People still like to meet and have fun but they do it in a new way. Most often, a cup of strong coffee, some close friends and a game of rummy make up for a fun evening away from work.
If you live in one of the busy cities of India and wish to plan some fun evening with friends, here are tips and suggestions to help you with the ordeal:
Pick Beverages to Begin With
If you are organising a rummy get-together for a hot summer evening, make sure you have some cold beverage options like Mojito, Lime Juice and Fruit Crushes. You must remember that there will always be coffee lovers who crave for a hot cup of coffee even in the hottest weather. Make sure you arrange for a few cups of coffee for such guests. As a host, you may also experiment with some cold coffee and black tea options to give the guests something unique to taste.
Get A Few Good Card Decks
Everyone who arrives at your home expecting for a fun rummy evening would look forward to the session. The arrangements you make will be under scrutiny. So, don't forget to buy a few good card decks to match the evening's needs. It would also be a great idea to buy some card shufflers and card holders to adorn your playing tables. This will add the finishing touch to the game related arrangements.
Send Invitations to Friends in Your Rummy Circles
Invitations you create for the evening should remind people about the rummy theme. Select decorative rummy themed invitations online or create some by yourself. You may include some innovative rummy quotes to fascinate the rummy fans in your circles. Be selective with the font style you use. You need to pick something that is decorative but legible. You may invite people directly by visiting their homes or by putting it on WhatsApp, Facebook or other social platforms where people often interact.
Decorate Your Home to Match the Rummy Theme
Card game lovers like to have the right ambience for playing card games. Being the host, you have the responsibility of creating the right ambience for card games. You may select some nice card game quotes, posters and murals to decorate your living room or the room where you plan to invite your guests. You may also arrange the lighting in the room in a manner that suits the players and creates a casual setting. Choose soft light that does not hit too hard on your eyes.
Apart from this, you also need to arrange the card game tables based on the number of players that will be present for the session. Pick chairs or stools that match their heights. Make sure you make all arrangements to make the guests feel at home.
Decide the Game Tournaments to Entertain Guests
Just having a few rummy games may not be the best agenda for the evening. People like to compete so plan something to cater to this urge of the players. It would be a great idea to organise the card sessions in tournaments with parallel teams competing to reach a final round where the winner will be decided.
You may also decide some other activities like rummy quizzes to entertain the audiences when they are enjoying their beverages and not into the game completely. People will appreciate your effort and will enjoy such whacky sessions. They will also be eager to know more about their favourite Indian rummy card game.
Pick the Right Gifts and Prizes
You need to make sure that you choose some nice gift for the winner of the rummy tournament. Pick something that is classy and matches the taste of rummy players. You also need to pick some nice return gifts for all those who attended the event. You may pick some card shufflers, card holders or card game accessories for all those who attend the event.
You can also invite your friends to Khelplay Rummy where you can enjoy frequent sessions of rummy with your rummy circles.