Whether you are a car dealer, auto mechanic, or providing other services in the auto industry you are aware of the constantly evolving technology and products coming out every year. It's hard to keep up.
We've created a helpful guide to all the top auto industry blogs that may help you keep  on top of what's going on in the industry.
Let us know in the comments who your favorite auto bloggers are.
The Top Auto Industry Blogs of 2018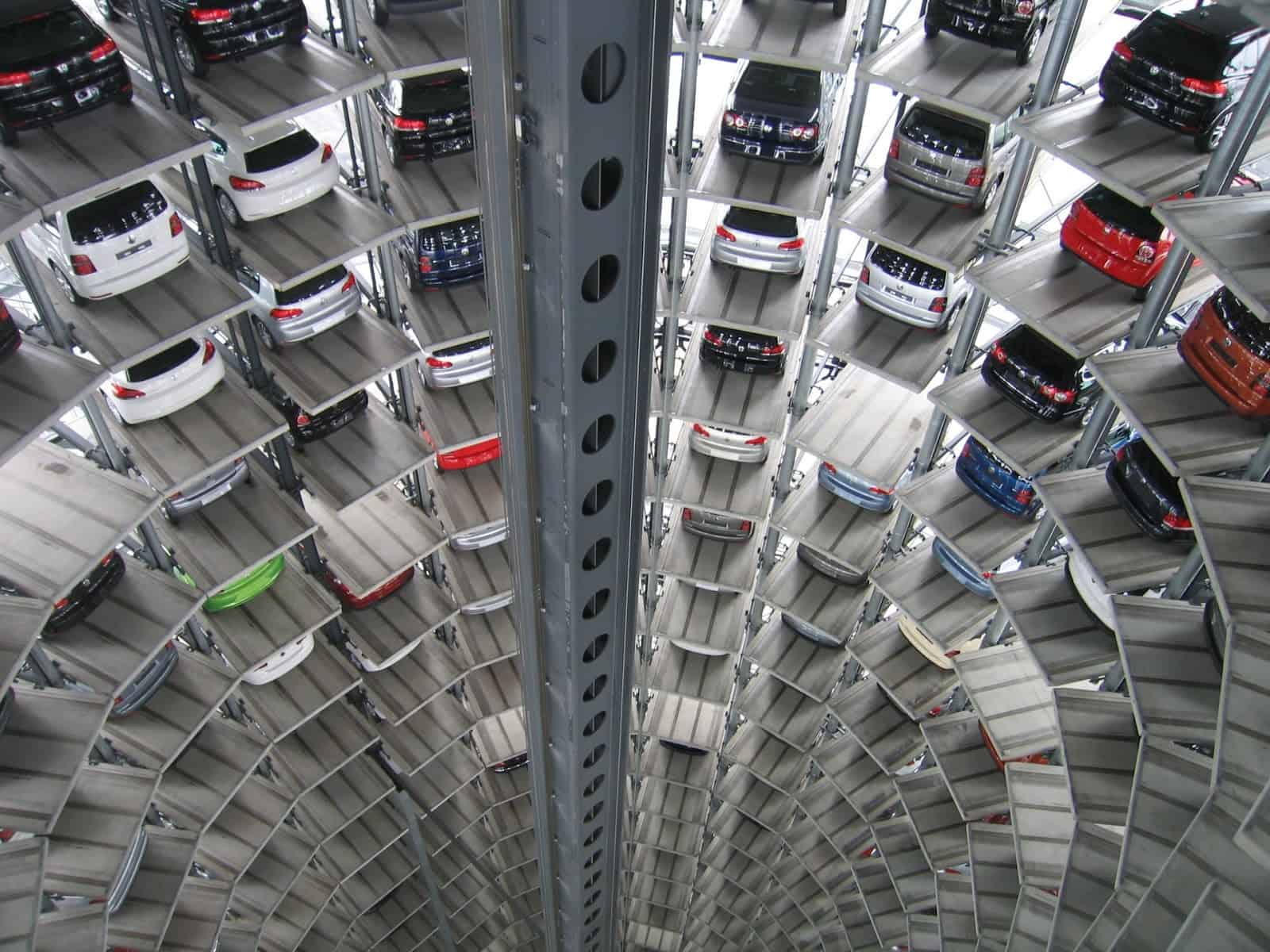 1) Auto Blog
Auto Blog's a website that's based on news and current happenings in the auto industry. If you're looking for the newest and the best vehicle options on the market, this blog has vehicle reviews that you can consider. You can also purchase tools for automotive repairs on this site.
2) The Truth About Cars
The Truth About Cars is a website that has a blog, forums, and the latest news pertaining to the auto industry. On the site, you can find vehicle reviews, tool reviews, and tips and advice to keep you in the loop; in fact, there are even podcasts that you can enjoy.
3) Egm Car Tech
Egm Car Tech has been a source for automotive enthusiasts to find up-to-date news about the automotive industry since 2007. The articles in this blog cover hot new vehicles on the market, reviews, recalls, the latest in motorsports, and auto show information can be found here as well.
4) Automoblog.net
This blog is a source where automotive enthusiasts can get news on new technologies and trends in the automotive industry. The blog covers vehicle reviews and buying advice for new vehicles and parts. There is even a section on car insurance to help you find the best rates possible.
5) Green Car Reports
Green Car Reports is a place where car enthusiasts who want to protect the environment can go to find out more about green cars, new technologies in the automotive industry, and ways to save on gas mileage. There are posts on electric cars, hybrid cars, and alternative fuel sources as well.
6) The Detroit Bureau
The Detroit Bureau is a website that is designed to be the voice of the automotive world, so it specializes in bringing you news from the industry as soon as it becomes available. This site focuses mostly on news, so you will not find many product reviews on the blog.
7) Car and Driver
This blog is one that features all of the new cars of the year. There are car reviews, instrument tests that you can review, and comparisons so that you can find the vehicle that is best for you. There are also buyer's guides that hold useful information.
8) Automotive Addicts
In 2004, Malcolm decided to create a site for auto enthusiasts to discuss cars and the automotive industry. Today, the site has reviews and test drive information for all cars, announcements, and information that could be useful for trading, buying, or selling your vehicle.
9) Good Car Bad Car
Good Car Bad Car is a site that is dedicated to helping car enthusiasts know which cars are the best and the worst of the year so that they can be informed. You can find statistics on these vehicles based on the year, make, and model of the car.
10) The Weekly Driver
This blog is designed to bring podcasts, videos, and reviews to auto enthusiasts on a regular basis. The blog first surfaced in 2003, and now it contains reviews and important auto news. It also contains information about auto shows and museums across the nation.
11) Motor Trend
Motor Trend is a site that is designed to review cars, so you can find first drive reviews and car comparisons on the page. There is also info about auto shows across the nation, news about concept cars, and buyer's guides that auto enthusiasts will find useful.
12) Car Gurus Blog
This is a blog that is designed to keep you up-to-date with all of the newest technology from the auto industry. There are detailed video reviews, articles on new tech that is available for your vehicle, and lists that can help you choose the best car for your needs.
13) Advanced Auto Parts
Advanced Auto Parts has a site that gives car enthusiasts how-tos and maintenance tips so that they can repair their vehicle using the information on the site. There are tips for modding, cleaning, and detailing your vehicle as well as information on automotive events across the nation.
14) The Humble Mechanic
The Humble Mechanic is a place where car enthusiasts can go when they have mechanical issues with their vehicle. There are podcasts, tool reviews, and maintenance tips on the site that are designed to help you maintain your vehicle so that it never lets you down.
15) Auto Motor Blog
If you are interested in the newest cars, trucks, and motorcycles available, then this is a great blog for you to get the most up-to-date information on new makes and models that just hit the market. New technologies and buying guides can also be found on the site.
16) Automotive News
Automotive News is a place where you can find the most up-to-date news on new cars on the market, new technologies that are coming to the automotive world, and concepts that are in the auto industry's pipeline for the future.
17) Automotive Spaces
Automotive Spaces is a blog that you can visit to find out tips and tricks for maintaining your vehicle without spending a lot. There are reviews to help you find the best parts to repair your vehicle as well as ways to upgrade the interior of your vehicle.
18) All about Automotive Blog
This is a blog that is there to help answer any questions that you may have about your vehicle. There are blog posts about when to change your fluids, whether you should top off your gas tank, and tips to keep you safe when you're driving in bad weather.
19) Honest Accurate Auto Service
If you need tips on caring for your vehicle and repairing your car, then this is a great blog for you. This blog covers topics like which are the best tires for winter, headlight restoration tips, and how to make sure your car is ready for a long road trip.
20) Midwest Performance Cars
This is a blog that is designed to give you information on both new and old vehicles. There are tips to repair these vehicles, studies about the mileage of each car, and reviews that you can look at to see if these cars are right for you.
21) Standridge Auto Sales Blog
This is a blog that is great for individuals who are looking to purchase a new car, but it also covers topics that are great for current car owners who need information about repairs, maintenance, and even some of the best places to take a road trip with your family.
22) Chicmoto Blog
This is a blog that Caroline created for women to have a place to go to so that they can find out more about cars and boost their confidence when it comes to repairing their vehicles. There are car facts, tips, guides, and how-tos that can be useful.
23) Saul's Automotive Auto Repair Blog
If you are looking for information on repairing a specific make and model of vehicle, then Saul's blog for automotive repairs can help you find the information that you are looking for. There is information on brake repair, suspension repair, and maintaining your vehicle that could be useful to anyone who owns a car.
24) Ratchet and Wrench
This blog is designed for anyone who is looking for tips and tricks to make running an automotive repair shop easier. There are posts to help you learn the quickest ways to repair a vehicle as well as ways to gain new customers for your business.
Final Thoughts
All of these blogs are great for individuals who work in the auto industry as well as those who like to repair and care for their own vehicles.
If you have any additional information about other helpful auto blogs, then please feel free to post them in our comments section.
["source=broadly"]