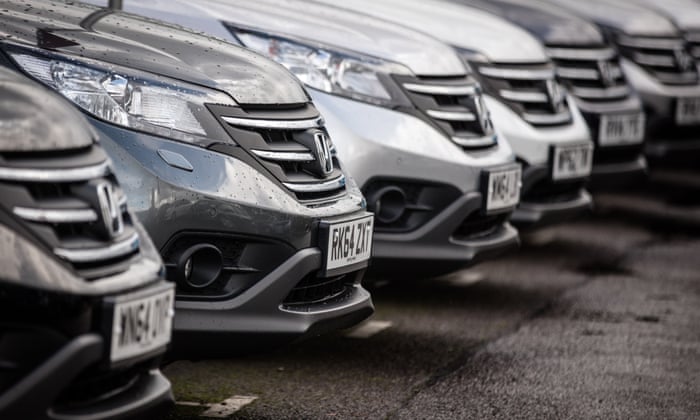 Cars for sale at a dealer. Very few are bought for cash rather than using a loan Photograph: Matt Cardy/Getty Images
The City regulator is scrutinising the fast-growing car finance sector and has held discussions with the US authorities about the market.
Andrew Bailey, the chief executive of the Financial Conduct Authority, said the FCA wanted to understand what was going on in the car finance market. "What's going on here? Does it mean there are more cars or [is it that] the form of financing has changed? I think it's something to do with the latter rather then the former," he said.
Lending on car loans is the fastest-growing part of the consumer finance market, which is growing at 10.3% a year overall. Within that, car finance is growing fastest at 15% a year, while credit card lending is rising at 9% and personal lending at 7%.