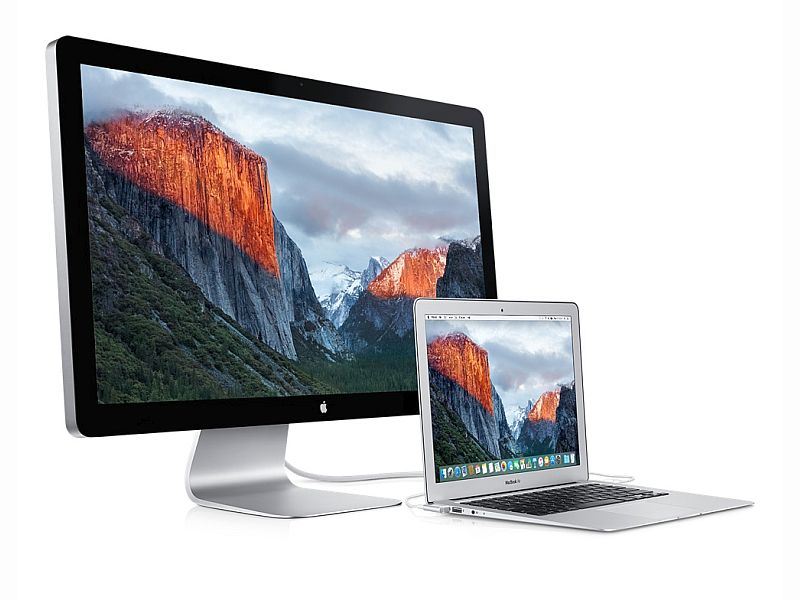 Apple Discontinues Thunderbolt Displays
HIGHLIGHTS
Apple's decided to not refresh Thunderbolt Display stock
Will sell only till stocks last
Apple may or may not unveil new displays
Apple has been reportedly working on a refreshed Thunderbolt Display, and is expected to release it sometime this year. Now, however, Apple has issued a statement saying the current Thunderbolt Display will only be available till stock lasts, but it won't replenish stocks. In other words, Apple is discontinuing the Thunderbolt Display.
The Cupertino giant says that it will sell the Thunderbolt Display through its retail stores, official retailers, and its online store till stocks last. After which, it won't refill the stock. This either means that Apple is killing off Thunderbolt display altogether, or coming out with new 5K displays. The new displays will get a fresh name, presumably, and many are rooting for it to be called 'Apple 5K Display'.
"We're discontinuing the Apple Thunderbolt Display. It will be available through Apple.com, Apple's retail stores and Apple Authorized Resellers while supplies last. There are a number of great third-party options available for Mac users," said an Apple spokesperson in a statement given to TechCrunch.
The new displays are expected to come with integrated GPU and a screen resolution of 5120×2880 pixels. Rumours claims that Apple has decided to integrate a GPU into the display to make it future ready. The integrated GPU will help the new Thunderbolt Display maintain compatibility with future Macs, and will also reduce the need of high resolution displays to be powered by high-performance computers featuring top-end GPUs.
In any case, the possibility that Apple might just have killed off the entire product line cannot be ruled out either. The new displays were expected to be announced at WWDC, but that evidently didn't happen either.
Tags: Apple, Apple 5K Display, Apple Stores, Thunderbolt Display
["Source-Gadgets"]