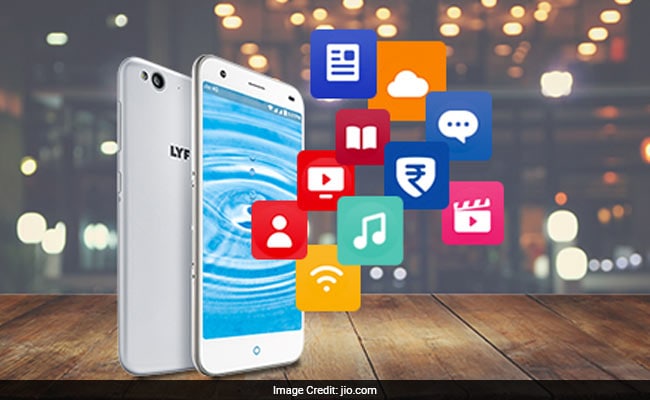 Reliance Jio, the new telecom venture promoted by India's richest man Muklesh Ambani, has disrupted the country's telecom industry by offering free voice calls and high speed 4G internet at very low rates. The move by Jio, which was aimed at acquiring customers at a fast pace, has forced incumbent players like Bharti Airtel, Vodafone and Idea Cellular  to offer competitive plans which has led to "customers enjoying the fruits of disruption" at the same time causing a tough time for telecom operators, Arpita Pal Agarwal, partner and leader – Telecom at PwC India, told NDTV Profit.
"It is great going currently for customers but it is very difficult time for operators because there is no predictability on when this major disruption is going to stabilize and more sanity will prevail on tariffs which are cost reflective," Ms Agarwal said.
Also Read | After Jio's 'Summer Surprise' Comes 'Dhan Dhana Dhan' Offer: Features, Price And More
Commenting on notching up of 72 million subscribers by Reliance Jio under its paid Prime service, Ms Agarwal said it will be important to see whether the customers who have taken the Prime plan start becoming paying customers.
"We hear from media reports that 70 million people have signed for Prime but will they become paying customers or monthly paying customers is something which we need to see," she added.
Meanwhile, the financials of the telecom industry are not good at all, Ms Agarwal pointed out. "The debt the industry is carrying is double of the annual revenues, the EBITDA margins are going down and absolute revenue is going down and in real term it is negative given inflation and it is not a pretty situation to be in."
Also Read | Jio's 'Datagiri': What You Get On Rs. 309 Recharge
"Last quarter of 2016-17 was bad and we expect this to continue for next two quarters. It will impact debt servicing capability of telecom companies and it is not good for the industry and it is customers currently who are enjoying the fruit," she further said.
[source:-ndtv]