You know that it's not so easy to get into an IIT right? You have to set your targets high and have to put in the right amount of efforts. If, you don't score enough to conquer IIT Hyderabad Cutoff, then there is no chance for you to get admission in to IIT Hyderabad. So, you better keep in mind the Cut off trends of the college.
IIT Hyderabad Cut Off
As per IIT Hyderabad Cut off list of 2016, opening and closing ranks of each branch (category wise), are as follows:
Branch
Category Wise Opening and Closing Ranks
General
OBC
SC
ST
Mechanical Engineering
1430
3087
880
1041
302
540
247
285
Chemical Engineering
3093
5068
1734
2230
967
1331
314
465
Civil Engineering
3610
4827
883
1606
426
918
215
231
Computer Science
418
851
184
427
118
255
48
96
Electrical Engineering
1246
1928
431
812
266
629
207
219
Campus Life
To make it easier for you, let me give you a verbal tour of IIT Hyderabad. IIT-H is not all about excellent academics but it is also famous for its prodigious extra-curricular activities. A healthy campus life plays a very important role in the all-round development of the students, especially in IITs.
Students usually get stressed because of the tight curriculum in IITs, so having some stress busting activities around you is always beneficial. Along with the intense academic schedule and brain-storming class hours, the students of IIT Hyderabad indulge in extensive sporting action.
Cultural Fests
Talking about cultural activities, Elan is the biggest annual technical and cultural festival of IIT Hyderabad which is conducted during spring time. Some amazing workshops, lectures, demonstrations, technical exhibitions, cultural performances are organized in Elan. Not only this, you can also find some competitive activities during this time like cover design events, programming, simulations and modeling, quizzes, debates, applied engineering, and robotics.

Next major event of IIT-H is ηvision. It is the inter-institute technical festival of IIT Hyderabad. The fest is preceded by a series of various technical workshops which attracts crowd from all over the country. The fest comprises various technical events, organized by technical clubs of IIT Hyderabad. So, if you are feeling excited to experience all these events, prepare yourself to clear IIT Hyderabad cutoff.
IITH – Academic Overview
IITH started its first batch in 2008 with only 111 B.Tech students and now it is the top 7th premiere institute among the all the technical institutions of India in 2016, according to the MHRD rankings. There is a great thing that IIT-H offers, and that is the freedom to do research right from the first year. And this fact is supported by the figures that IIT-H has 110 laboratories, of which 50 are exclusively for research purpose. It have one of the best student-faculty ratios among all IITs. Above everything else, it offers a better placement ecosystem then most new IITs.
IIT Hyderabad has close to 150 faculty members, excluding the visiting and emeritus faculty, with a student strength of about 1,800. I must tell you that nearly 80% of faculty members of IITH have at least one sponsored research or consultancy project. This particular institute has been involved in approximately 238 sponsored research and consultancy projects. Another interesting fact about IIT-H is that it offers 'fractal academics' to all its B.Tech students. Wondering what fractal academics is? It means that the students here are provided with more choices on topics they want to pursue outside their core area.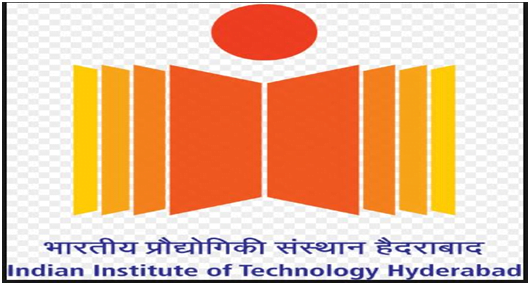 Recently, IIT Hyderabad has started the first-of-its-kind DigiFab laboratory for 3D printing, which equips students with future manufacturing technology. If you can manage to get into IIT-H, you can pursue a double major, wherein you will get a B.Tech degree in two disciplines. It also has a B.Tech in engineering science with a specialization in any of its core areas.
IITH Placements
There is one last thing, I would like to tell you and that is about the placement scenario in IIT Hyderabad. In 2016, the highest package offered is INR 35 lakh per annum while the average package grabbed by the students is INR 11 lakh. Some of the top recruiters, ruling over Indian and global market like Amazon, American Express, Google, Flipkart, Oracle, PayPal, EBay, Siemens, Cognizant, Convergys, and many more, can pick you up directly, during placement season.