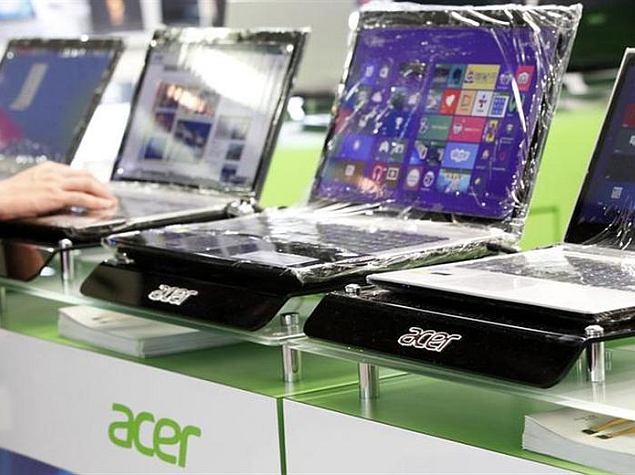 Two senior employees at Taiwanese computer-maker Acer were indicted Friday for making Tw$2.17 million ($72,300) through insider trading, prosecutors said.
Former company spokesman Henry Wang and investor relations division senior manager Chen Chiung-yuan were charged with selling off Acer stocks before the company announced third-quarter net losses of Tw$13.1 billion ($442.2 million) in November, as well as tipping others to do the same, prosecutors said.
Acer's stocks tumbled 6.88 percent on November 6, the day after disclosing the huge losses.
The indictment came after prosecutors and investigators raided Acer's headquarters north of Taipei and 13 other locations in March, interrogating the pair and six others who did not work for the company.
Five people including Wang and Chen were indicted for insider trading. Prosecutors dropped charges against the others due to insufficient evidence.
Acer has set up a business restructuring group led by founder Stan Shih, who came out of retirement in November to oversee a raft of reforms after two top executives quit over the firm's poor performance.
Senior executives took voluntary salary cuts of 30 percent in January, when the company announced a third consecutive full-year net loss of Tw$20.58 billion for 2013.
Founded by Shih in 1976, Acer was the world's second largest PC maker in its heyday and remains one of Taiwan's best known brands.
But the company's fortunes have worsened in recent years as sales have been hit by competition from Apple and other rivals. The Taiwanese firm has been struggling to branch into mobile devices to offset shrinking demand for PCs.
Shih, who retired in 2004, is scheduled to step down as chairman on June 18 the same day as Acer's shareholders meeting, during which his successor will be elected. He relinquished the positions of CEO and president in December.
Share a screenshot and win Samsung smartphones worth Rs. 90,000 by participating in the #BrowseFaster contest.
["Source-Gadgets"]